Something that no person wants to encounter is running out of ingredients while making special dishes for holidays or not having the time to make all you need.

These seven tips have worked so well for me, I'd like to pass them on to you.
1) Harvest of Cranberries: Around Thanksgiving we can find plenty of fresh and frozen cranberries, but after the holidays they're scarce.

When they are in season be sure to purchase extra supplies and freeze them.
Have you wondered how professionals get that crystal look on the berries that look so pretty for decoration or photographs?
To make your berries look even more festive, coat them with sugar and let them dry before placing them around a dish with greenery for decoration. You can find out how to do it here.
2) Using Nuts: My mother always had a supply of fresh mixed nuts for us to munch on during the holidays and I like to do the same thing.

However, it's rare I find nuts on sale, but when I do I buy as much as I can at the time and freeze them. Plus when you purchase them in larger amounts they are cheaper.
To add a special flavor to your dishes, toast the nuts ahead of time and freeze them until you need them for recipes.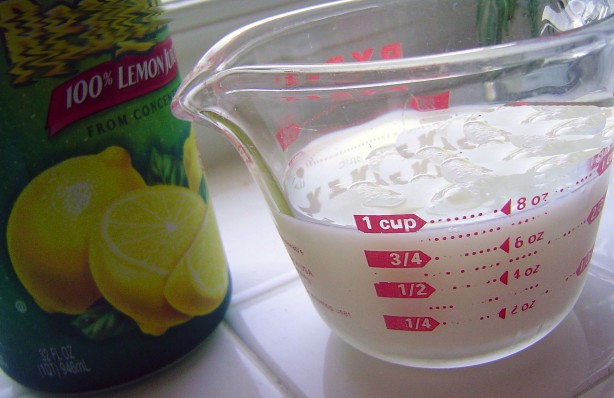 3) Buttermilk: Many recipes, especially desserts call for the use of buttermilk. If you don't have any on hand you can make your own.
By combining milk with a tablespoon of lemon juice or vinegar to equal a cup of milk it will act like buttermilk in the recipe. Stir and let it sit for 5 minutes before adding to your recipe.
4) Pie Crusts: One thing I've learned NOT to do is make my own pie crusts. My mom and oldest sister could make delicious crusts, but not me.
Instead of giving in to defeat, I learned to buy pie crusts when they are on sale and freeze them for when I need them.
Place packaged crusts in freezer bags in the foil pans for up to six months.

When you're ready to use them they don't need to be thawed before using. Take them out of your freezer for about five minutes and use them as normal.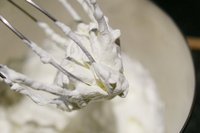 5) Whipped Cream: Make flavorful whipped cream by adding a few ingredients to regular topping.

First chill the beaters and mixing bowl.

Add a tablespoon of lemon juice, sugar, vanilla or imitation liqueur to the whipped cream before beating it to make it fluffy.
To save more time during the holiday baking rush, drop dollops of whipped cream on a baking sheet and place them in the freezer until frozen. Remove them and store in a quart container before returning them to the freezer.

Take them out and use them in coffee, hot chocolate or desserts as needed.
All we did was place slices of bread on a cookie sheet and cover them with paper towel.

Let them set overnight on a counter or inside the oven leaving the door slightly open; they'll be ready to use in your recipe the next day.
7) Baked Goods: Bake your gifts ahead of time.

During the holiday is the worst time to make the bulk of your famous recipes for friends and family.

The only things I like baking close to the actual holiday are the things I'll be serving at the table. I make and freeze most baking gifts in late October or November and they still taste fresh.
If you make baked goods to send to relatives, frozen items always do better especially if they get hung up somewhere in the mailing system.

This way the baked item remains fresh when it arrives to your loved one.
What tips do you have to help relieve some of the baking pressure during the holidays?

If you have one share it with us in the comment section.
Blessings for a favored holiday!
Maybe you don't know the Living God that I know, but would like to have this kind of favor in your life also.

Click on the above tab "
Tell Me
" for more information on becoming a child of the Savior.
Content and Image Copyright from Favored1. Do not copy.
Any scripture reference used is from the New King James Bible Version provided by
Gateway Bible
Image credit:
Google Images
or
Dreamstime
Creative Common License if not specified.